Digital marketing With Us!
Are you doing hard work to move your website onto the first page of Google, whenever the user triggers the search for related services or products? Is your traffic converting at lower rates than you hoped? If so, your website probably lacks the proper search engine optimization required to maximize your business's visibility and brand awareness. Nowadays, people make mental notes of the rankings for the terms they enter into Google and other search engines, which is seen as a vote of confidence in the eyes of your customers. For high search rankings for your website, you need well-researched and well-thought SEO plans to beat the clutter out and make your presence felt on the very first page. Undoubtedly, SEO is a one-shot winner for advancing your business visibility and brand image. And, with the right combo of widgets and modules, you will have an impeccable solution to your plate.
Search Engine Optimization (SEO)
Each SEO battle incorporates quality website optimization investigation, impeccable on-page enhancement, upheld by off page improvement including superb third party referencing exercises to support the online traffic, unfathomably pivotal business advertising.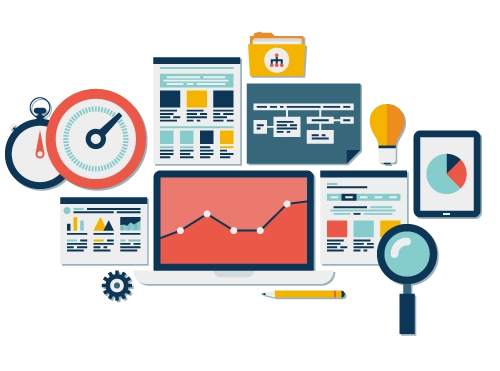 Search Engine Marketing (SEM)
Promoting your business through web crawler, needs tweaked methodology, careful comprehension of web search tools, and calculation. Get in touch with us and explore more about Search engine marketing investigation.
Social Media Marketing (SMM)
Begin your web-based social networking advertising effort with us. Facebook, Twitter, Google+, Blogger, Instagram, and Pinterest. Every top most social networking stages are secured under web-based social networking advertising designs.
Pay Per Click Marketing (PPC)
Pay Per click is the main online strategy for advertising items. We bring web traffic to your site from different locales hence expanding the quantity of guests to your webpage.